Are you always looking for ways to make life easier when you travel?  Me, too!  Some of these might be too obvious to you, but there are people out there who travel infrequently and would love to know these tips from a seasoned traveler.  How many did you already use?
Always carry a water bottle
While this one may seem like a "Captain Obvious" quote, it's extremely important to stay hydrated during your flight and beyond.   Trust me…you will enjoy your vacation much more if you drink tons of clean water.  I don't always trust the source from a drinking fountain or faucet, depending on where I am, so I love my Brita water filter bottle.  Yes, it's plastic, but it is worlds better than constantly buying another piece of clear plastic that may eventually end up floating in our oceans or inside a fish somewhere.  Or check out the stainless steel ones without a filter.  They are insulated, leak-proof and keep drinks cold for 24 hours and hot for 12 hours. It's a slim design and not see through so you can put things that aren't water inside as well.  Grin.  You will find them in a store near you easily.  Buy one soon!
Take more short vacation breaks
It's wonderful to have an epic journey planned each year.  But many of us here in the US get only a couple of weeks of paid vacation.  In order to keep life interesting, why not consider adding a few short weekend trips that are close by or within a 3-4 hour direct flight to your schedule?  Perhaps a Thanksgiving weekend jaunt to enjoy a turkey dinner in the mountains, with hiking afterwards so you don't fall asleep on the couch?  Or an Octoberfest visit to Zinzinnati!  We have the second largest Octoberfest in the world.  (At least I THINK we still do!).  I will be happy to fit you to the right lodging for your budget, and give you other local tips for sightseeing and fun.  Come visit me!
Business travelers, add-on to your trip
Do you have to travel for work occasionally?  Why don't you add on a couple of days in your destination so you can relax and enjoy the scenery and culture?  I am pretty sure your boss wouldn't mind it if you alter the return date, unless there's a presentation or meeting scheduled right afterwards at the home office…shoot!
Need to fit lots into a short amount of time?  Get the City Pass
Many of the top travel destinations worldwide have a City Pass you may buy in advance.  This is often an extremely good value, especially if you want to check things out in a short amount of time.  Sometimes there are levels of tickets.  For example, multi-day, include local public transportation or not, that sort of thing.
No need to shop like a maniac
While some folks just love to browse in stores and buy stuff to take home, it's going to make lugging that suitcase tougher if you have to get on and off trains, planes, and automobiles!  I love to get a magnet from each place I visit.  They don't take up much space, and I have a nice collection of unique art now on my refrigerator.  Besides, since internet purchases have become so easy…well, I do have a bit of trouble with the Amazon mentality in the added cardboard, plastic and fuel needed to move it.  But that's an entirely different discussion we could have!
Pack like a pro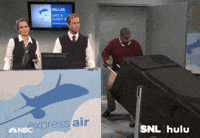 There are some great packing hacks out there!  Found this blog entry on the Brownell Travel website.  The best tip I can give is to buy a sturdy full-size carry-on, roll those clothes very tightly, use tiny  travel size toiletry bottles so you do not have to check your bag, and use easy sink wash fabrics. The hotel shampoo will work well for washing clothes.   And no one cares if you wear the same thing more than once!  Oh, and put things like belts, socks and scarves inside your shoes.  Waste NO space.
Travel during the low season for your destination
This can be a tough one for families who refuse to take their kids out of school.  Trust me, your little Johnny or Mary will learn more by visiting a new place with you than sitting at their school desk.  Yup, I used to take my kids out, and they were all the better for it.  Traveling off season is great because there are fewer people fighting to get into historical places,  it's easier to dine out, more hotel rooms to choose from (and I might be able to get you that complimentary upgrade!) and the airport TSA lines are much shorter.
Bonus Hack!  Get your TSA Pre-Check status now
Here's the link so you can have pre-check status at the airport in the US.  If you want Global Entry status, click HERE.   It's AWESOME where they have it…walk right thru after putting your passport in a kiosk screen and fingerprints read!  And you will also get TSA Pre-check status with it.  $85 for Pre Check and $100 for Global entry.  Since one includes the other for five years, do the math and know that it is a no-brainer.
I hope your travels are culturally enriching, educational, fun, and you are able to leave a light footprint on this beautiful planet of ours.  It is up to us to nurture and protect the environments in every corner of the earth so that future generations will be able to enjoy nature as we do.
Peace, Bobbie